San Diego Business Journal Names RippleNami's COO Amy Johnson a 2021 Woman of Influence in Technology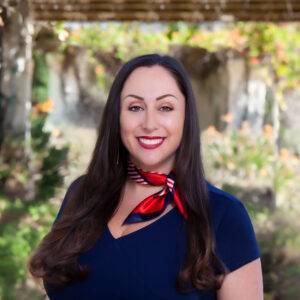 San Diego – May 14, 2021, RippleNami Inc., a technology company delivering traceability and transparency solutions supporting governments, businesses, and individuals around the globe, is pleased to announce their COO, Amy Johnson, has been named to the Women of Influence in Technology 2021 list by the San Diego Business Journal.  This prestigious recognition honors female technology trailblazers having local and global impact.
Each year, the San Diego Business Journal recognizes influential women who are making a difference within their companies, industries, and communities every day. 
"These women are extraordinary, talented professionals who have influenced the San Diego economy," according to the Business Journal. 
Amy Johnson leads the implementation of the world's first-ever modern tax system leveraging blockchain technology, the Uganda Rental Tax Compliance System (rTCS™). Working from her office in Carlsbad, California, she leads an international team of data scientists, software developers, and experts in blockchain and AI technology. 
"Through her proven project management and technology expertise, Amy is successfully directing the most transformative taxation projects anywhere in the world, clearly establishing her credentials as a woman of influence in technology," said RippleNami Chairman and CEO and fellow honoree Jaye Connolly-LaBelle.  
About RippleNami | RippleNami supports governments, businesses, and individuals with traceable and transparent technology solutions. RippleNami's suite of products facilitates traceability and transparency through blockchain-based data collection, aggregation, analytics, and visualization. The technology is easily customizable, user-friendly, and cost-effective, enabling organizations to assemble and quickly access data critical to their operations. With endless applications, RippleNami technology puts the power of big data and sophisticated technology directly into the hands of governments, organizations, businesses and individuals so they can focus on what's most important – visualizing their world.