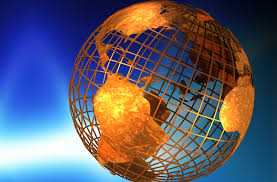 International Business Award® Winners Across the Globe Will Celebrate in London, England
San Diego, CA – August 13, 2018 – RippleNami, Inc., provider of a blockchain data visualization platform, announced today its award-winning "International Company of the Year" designation by Stevie® Awards, as part of its 15th Annual International Business Awards (IBAs).
"RippleNami takes this distinction to heart as we continue to empower people in Africa, Asia, and Europe in ways that will endure for generations to come. We are witnessing the power of technology taking hold in countries that have long been denied economic prosperity and are now enjoying empowerment through connectivity," explained Jaye Connolly-LaBelle, chairman and chief executive officer at RippleNami.
"It is an honor to be recognized for our core mission of connecting the unconnected. Our partners from around the world are utilizing our suite of technologies to solve wide-ranging challenges like financial inclusion, veteran care, homelessness, agriculture and livestock management. These collaborations greatly strengthen local capacity while driving impact for those needing it most," said Phil Gahn, chief business development officer and founder of RippleNami.
Participating judges cited RippleNami's global reach and societal impact as distinguishing its company above others. "We couldn't be prouder of this recognition from these prominent judges and congratulate our global team for their unrelenting commitment to the mission and to the deserving people we serve," Connolly-Labelle said.
"This year's Stevie Award winners in the IBAs are the most distinguished group of winners we've seen yet," said Michael Gallagher, president and founder of the Stevie Awards. "This year, we raised the required average score to qualify as a Stevie winner. Our 2018 winners should be especially proud of their achievements.  We look forward to presenting these awards  in London on October 20 and broadcast the collective impact and innovation over the coming year through Stevie Awards media."
The International Business Awards are the world's premier business awards program. Nicknamed the Stevies for the Greek word for "crowned," the awards will be presented to winners at a gala awards banquet in London, England on October 20, 2018.
Details about The International Business Awards and the lists of Stevie Award winners are available at www.StevieAwards.com/IBA.
About RippleNami
RippleNami recognizes that people empowered with real-time and easily accessible information around the world can connect and drive unimaginable change. RippleNami is redefining blockchain and mapping with the first visualization platform that consolidates big data and provides information that matters most to its users. This cost-effective, device agnostic, cloud-based platform delivers millions of actionable data points on an intuitive map that enables critical decision making and enhanced collaboration for enterprises, nonprofits, and foreign government agencies. With seamless integration, limitless customization and scalable architecture, RippleNami allows people to chart their world, streamline communications and improve operational effectiveness. For more information about RippleNami, visit www.ripplenami.com.
About the Stevie Awards
Stevie Awards are conferred in seven programs: the Asia-Pacific Stevie Awards, the German Stevie Awards, The American Business Awards®, The International Business Awards®, the Stevie Awards for Women in Business, the Stevie Awards for Great Employers and the Stevie Awards for Sales & Customer Service. Stevie Awards competitions receive more than 10,000 nominations each year from organizations in more than 70 nations. Honoring organizations of all types and sizes and the people behind them, the Stevies recognize outstanding performances in the workplace worldwide. Learn more about the Stevie Awards at www.StevieAwards.com.