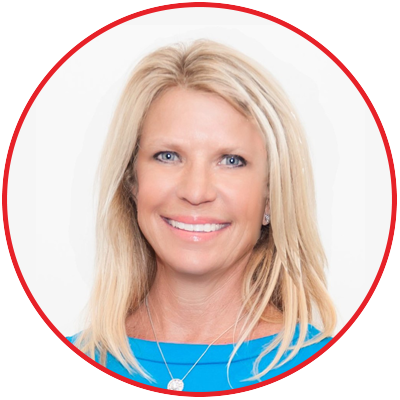 Jaye Connolly-LaBelle 
Chairman and CEO
RippleNami, Inc.
2027 Newcastle Avenue,
#1161 Cardiff, CA 92027
Phone: (760) 822-3456
Email: jaye@ripplenami.com
Website: www.ripplenami.com
Jaye Connolly-LaBelle serves as chairman and chief executive officer of RippleNami, Inc., a global technology company that is redefining mapping. RippleNami is dedicated to connecting to the unconnected through its proprietary, revolutionary visualization platform that consolidates big data, easily providing organizations and users with information that matters. In just under six months, RippleNami positively impacted 3+ million users (including farmers, women, children, refugees and veterans) in Kenya, Ethiopia, Sudan and the United Kingdom
Connolly-LaBelle brings more than 30 years of leadership experience to her role, which she garnered from various positions held in the finance and mergers and acquisitions areas, as well as in key C-level roles she served in at both private and publicly traded corporations. In her leadership role with RippleNami, she is responsible for development and execution of the Company's long-term strategy with an emphasis on creating shareholder value.
Connolly-LaBelle is experienced in leading publicly traded as well as privately held companies and startups. Her public company experience spans key roles at six publicly traded corporations. Over the course of her career, she led 18 accretive acquisitions, adding over $2 billion to revenue. Connolly-LaBelle also possesses significant IPO experience.
Previously, Connolly-LaBelle served as president and chief executive officer of PathCentral, Inc., which was acquired by XIFIN; president and chief executive officer of A-Life Medical Inc., which was acquired by UnitedHealth Group; vice president of business development and mergers and acquisitions at InSight Health Corp.; and director of internal audit at LabCorp.
In 2016, Connolly-LaBelle was appointed as Ominto's Board of Directors and named Chairman of the Audit Committee. Ominto, Inc. (NASDAQ: OMNT) is a leader in global online Cash Back shopping. Its personalized shopping platform is used to deliver coupons, deals and Cash Back to shoppers each time they make online purchases on the Company's Partner Program websites, DubLi.com and Ominto.com.
In 2016, RippleNami was selected to be included in the fall 2016 Prosper Women Entrepreneurs Startup Accelerator program, focused on increasing women entrepreneurs' access to growth capital and building the number of women investing in early-stage capital markets. In addition, RippleNami was named STEVIE® Award winner in two categories of the 14th Annual American Business Awards: Startup of the Year – Business Products Industries and Tech Startup of the Year. Also in 2016, RippleNami was named STEVIE® Award winner in three categories of the 13th Annual International Business Awards: Startup of the Year – Business Products Industries; Startup of the Year – Business Services Industries; and, Corporate Social Responsibility Program of the Year – in the Middle East and Africa. Furthermore, the Company was named a gold winner in the startup of the year category for information technology software of the 8th Annual Golden Bridge Awards®.
Furthermore, the Company and Connolly-LaBelle earned two gold Stevie® Awards and and a silver in the 2016 Stevie ®Awards for Women in Business competition. RippleNami earned gold in both the Startup of the Year – Business Products Industries and Female Executive of the Year – Business Products –10 or less employees while the silver was bestowed upon the Company for Startup of the Year – Business Services Industries. Connolly-LaBelle also was selected for the Women Who Mean Business Awards by the San Diego Business Journal, which recognizes dynamic women business leaders and role models who have contributed significantly to San Diego's business landscape (in 2010 and 2015, Connolly-LaBelle was named among San Diego Business Journal's Women Who Mean Business as well).
In 2010, Connolly-LaBelle was named Most Admired CEO by the San Diego Business Journal, and in 2009, she earned accolades as CFO of the Year in the Private Company category from the same publication. In 2010, on behalf of ALife, she earned the "Innovation in Healthcare" ABBY Award from Adaptive Business Leaders, an organization that helps its member CEOs lead and grow successful companies. Other A-Life related accolades include the Red Herring North America Award in 2010 and under Connolly-LaBelle's's tutelage, that company was named to 2010 Inc. Magazine's 5000 list of the fastest-growing, private companies in America.
In 2009, 2013, 2014 2016 and 2017, Connolly-LaBelle reached finalist status in the Athena Pinnacle Award program, which honors extraordinary women, men, companies, organizations and educators who personify Athena San Diego's mission of fostering the personal and professional growth of women through mentoring, education, recognition and leadership training thereby enhancing competitiveness and opportunity for women in the San Diego business community.
Connolly-LaBelle earned her Bachelor of Science degree in accounting from Texas Tech University. For the past 15 years, she has served as board member and treasurer of Walden Family Services, a private, non-profit California corporation, founded in 1976 to provide quality care for abused and neglected children in residential group homes.
She is a graduate of the FBI Citizen Academy and member of the Alumni Association, a nonprofit organization separate and apart from the FBI, which supports the community outreach efforts of the FBI by encouraging the development, growth and effectiveness of the chapters; and, serves as the official governing body, interface and liaison between FBI Headquarters and the chapters. Here, she supports community outreach for the underserved demographics. She is a member of the Financial Executive Network Group; San Diego Economic Development Roundtable; Adaptive Business Leaders; and, Kappa Kappa Gamma Alumni Association and has been cited as a Who's Who in Managed Care.
Connolly-LaBelle is also a speaker and mentor for college and graduate women students headed into the workforce. She engages in this mentorship through programs at various colleges, including, University of San Diego, San Diego State, Claremont McKenna and University of California San Diego.